2023-24 Webinar Wednesdays
2nd Wednesdays
Best of the SOUTHWEST Edition
Join us for our 8-part monthly series running from September though May featuring SWCOLT Teachers of the Year
Access the recording & materials, then attend the 30 minute live Q&A with the featured Teacher of the Year!
Dates:
Sep. 13, Oct. 11, Nov 8, Dec 13, Jan 10, *Feb 15 (Thursday), Mar 13, Apr 10
Time: 4:00-4:30 pm (PDT) 
Cost: Free for CLTA Members, Non-members $25 per session

The links to the recording & the live session will be emailed 7 days prior to the event so you have time to view recording & materials before joining the live Q&A session with the featured TOY.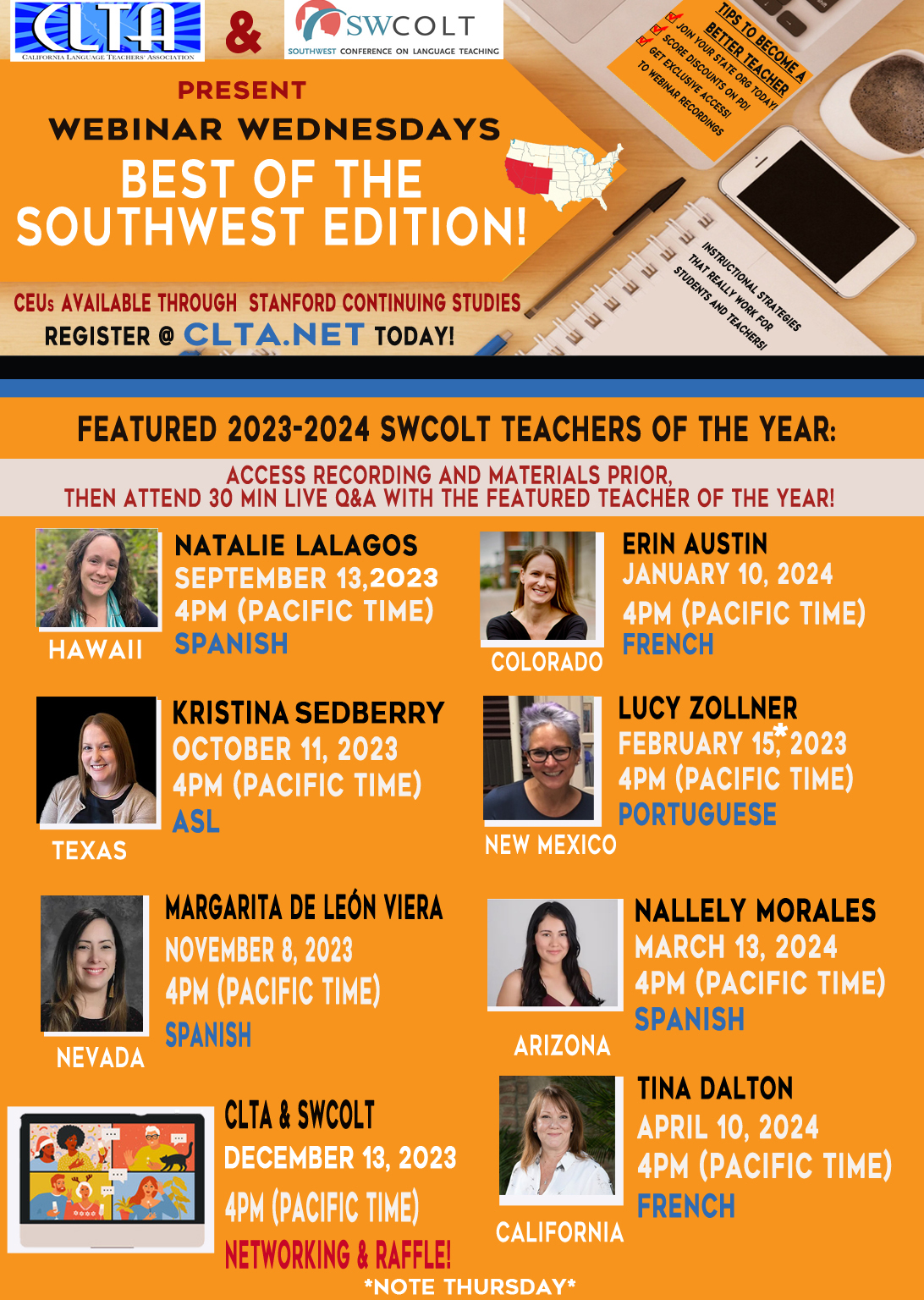 2023-24 Webinar Wednesdays
4th Wednesdays
CLTA/Klett World Language Book Club
The California Language Teachers' Association and Klett World Languages are pleased to invite you to our collaborative book club this school year. Join us on the last Wednesday of each month as Paul Verduzco and Sara Stefanich discuss with readers Honing Our Craft: World Language Teaching Today, edited by Florencia Henshaw and Kim Potowski. 
Dates:    Sep. 27, Oct. 25, Nov 29, Dec 20, Jan 24, Feb 28, Mar 27, Apr 24
Time: 4:15-5:30 pm (PDT)
Cost: Free for CLTA Members, Non-members $50 for series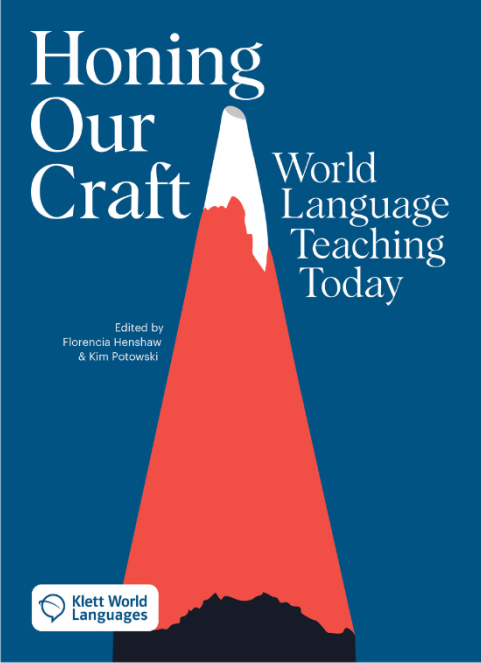 2023-24 Webinar Wednesdays
1st Wednesdays
CLTA Hindi Pract-in
Building Proficiency in Neurodiverse Hindi Classrooms 
Dates:    Oct 4, Nov 15*, Dec 6, Jan 17*, Feb 7, Mar 20, Apr 3, May 1 (Dates with * will be on the 3rd Wed of that month)
Time: 6:00-7:15 pm (PDT)
Where: Online
Cost: Free for CLTA Members, Non-members $50 for series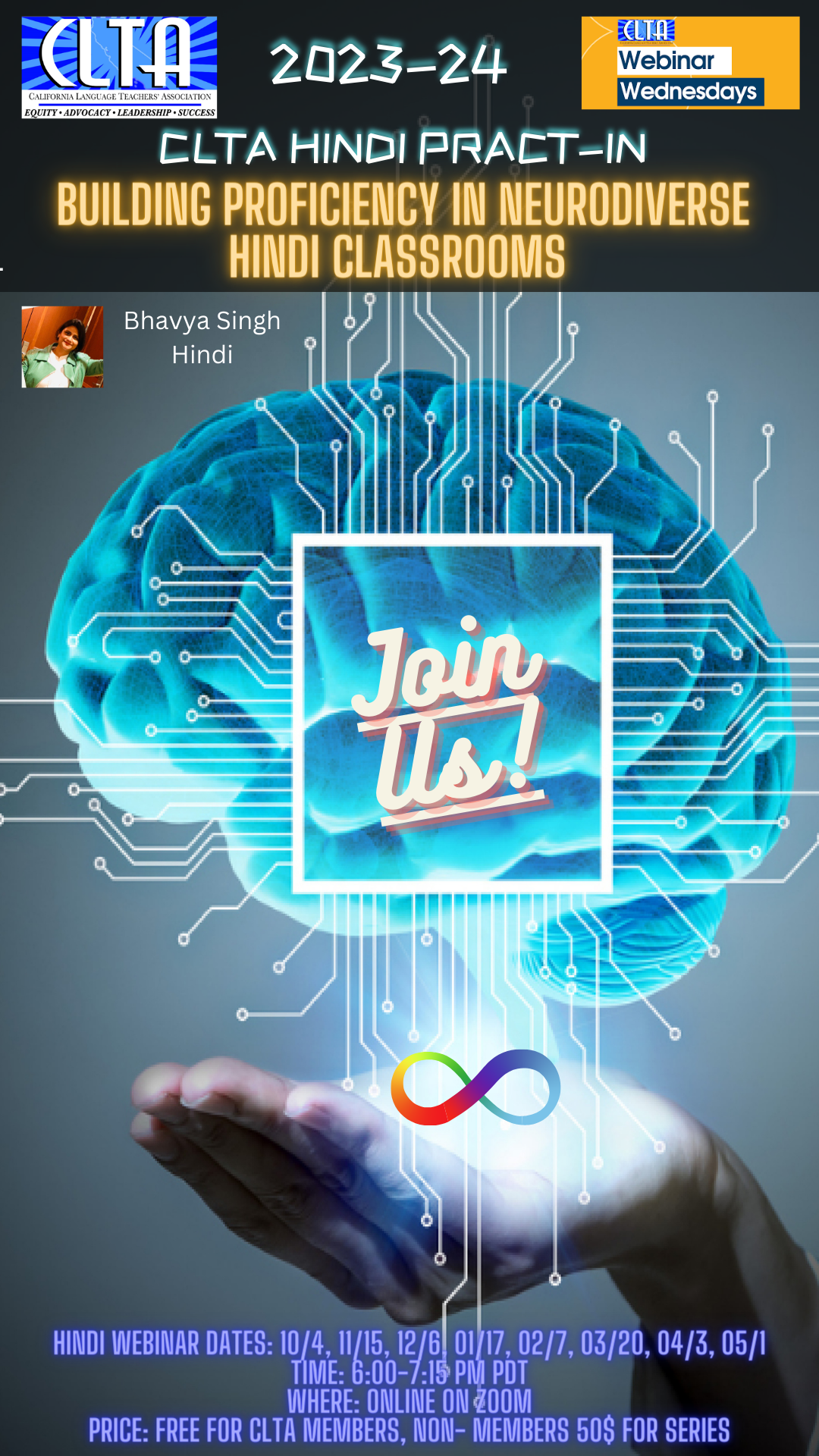 Cost for 1st & 4th Wednesdays series:
Members: FREE
Non-members: $50
Cost for 2nd Wednesdays series:
Members: FREE
Non-Members:

$

25 per session
CEUs available through Stanford Continuing Studies
The series (10 hours) = 1 quarter unit
(additional project to be completed for up to 2 units )
Application for units will be available in February 
$100 for 1-2 units