California Language Teachers'
Association
TIME IS NOW!
Nominate an outstanding world language professional for one of CLTA's many Awards.
Nominations/applications are due January 25, 2023!
CLTA proudly offers numerous awards and travel/study grants for its members. All members are encouraged to apply for or nominate colleagues for these exciting professional development and travel opportunities.  In recogniziing one outstanding world language teacher, our whole profession benefits!  
Online application & nomination forms can be found clicking here: Application/Nomination Forms.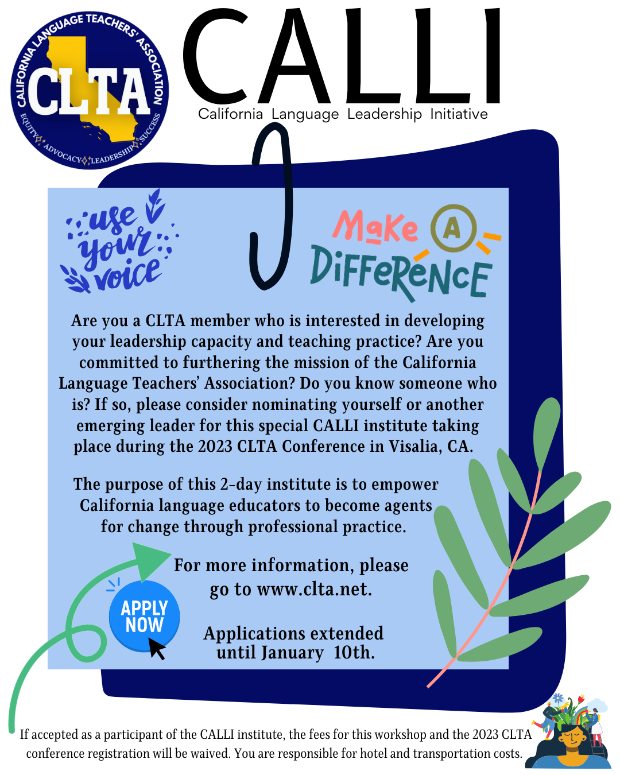 Not a CLTA Member Yet?
Not a problem!  If you are a world language teacher currently teaching in California, you can become a member in just a few clicks.  The yearly CLTA membership is $25 and gives you access to the best professional network you can find in the state.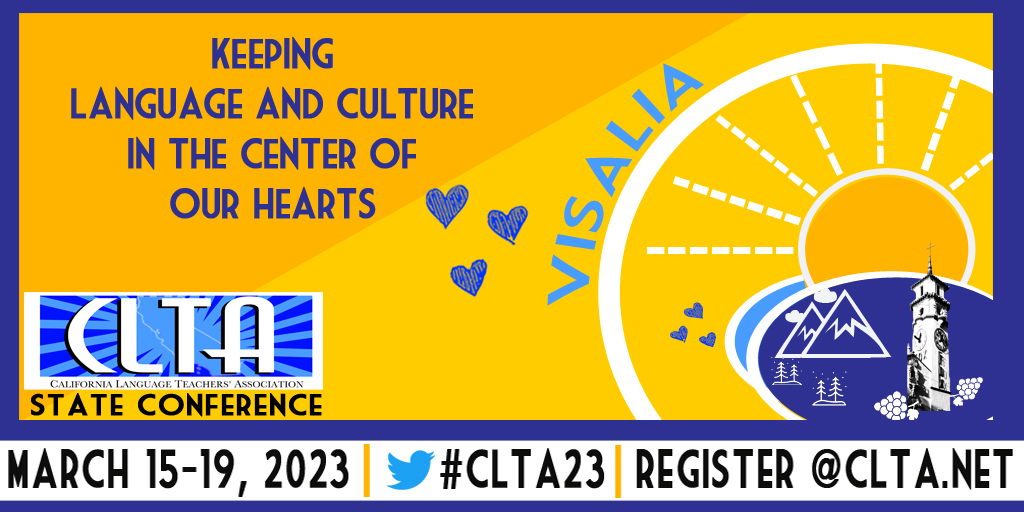 Theme: Keeping Language & culture in the Center of Our Hearts
Whether you're looking to include more technology, assess for proficiency, teach social justice or just get new ideas, there is a workshop or interest session for you!  
Book your stay at the Visalia Marriott, the official CLTA Conference hotel 
Register before the January 25, 2023 deadline at to get the Special Early Bird Conference Package with meals: save $15.00
UPCOMING EVENTS & CONFERENCES