California Language Teachers'
Association
SAVE THE DATES!
Ask for funding now!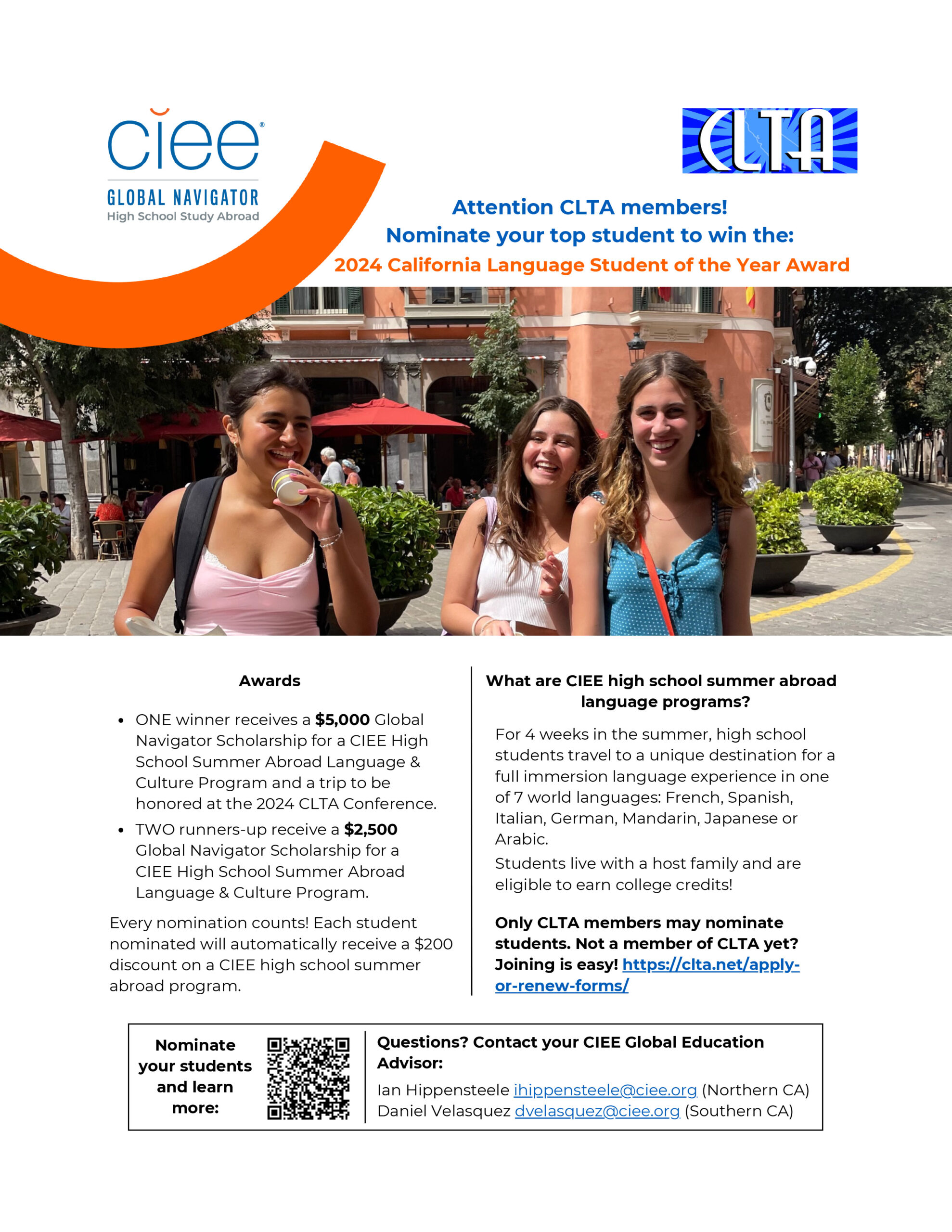 ADVOCACY UPDATE
CLTA thanks California Congressman Jimmy Panetta for introducing the World Language Education Assistance Program (World LEAP) Act. Over the past year, the JNCL-NCLIS team has been working closely with Congressman Jimmy Panetta (D-CA) to design this legislation with the support of our advocates and member organizations. We are thrilled to see it move forward and are eager to support next steps.
DEADLINE TO SUBMIT PROPOSALS 
Deadline for EXHIBITOR PROPOSALS is December 1, 2023
Calling for Nominations
Nominations are now being accepted for
Outstanding Teacher Award
The Outstanding Teacher Award is bestowed on a world languages and culture educator who exemplifies exceptional qualities of an educator that demonstrate passion for teaching and learning.
Affiliates and CLTA members may nominate a CLTA member colleague for Outstanding Teacher.  In addition interested teachers who have been a CLTA member for at least 2 years are encouraged to approach a fellow CLTA member or affiliate rep. to ask to be nominated. Please contact Angela Martínez at membership@clta.net for help finding a member near you. 
Nominate your extraordinary world language and culture educator today!
For more information see Awards.
CLTA Membership Auto Renewal
Attention CLTA Members who use Auto-Renew:
Check to make sure your CLTA membership automatically renewed this year!

Why: CLTA changed merchants for credit card processing and, because of this, we need to re-enroll the majority of members who use auto-renewal. 
Make sure you keep all the  amazing perks of being a CLTA member –renew today and sign up again for Auto-renew so you'll be all set each coming year without having to do anything else.
Contact Evelyn Bejarano (registrar@clta.net) or Angela Martinez (membership@clta.net) with questions.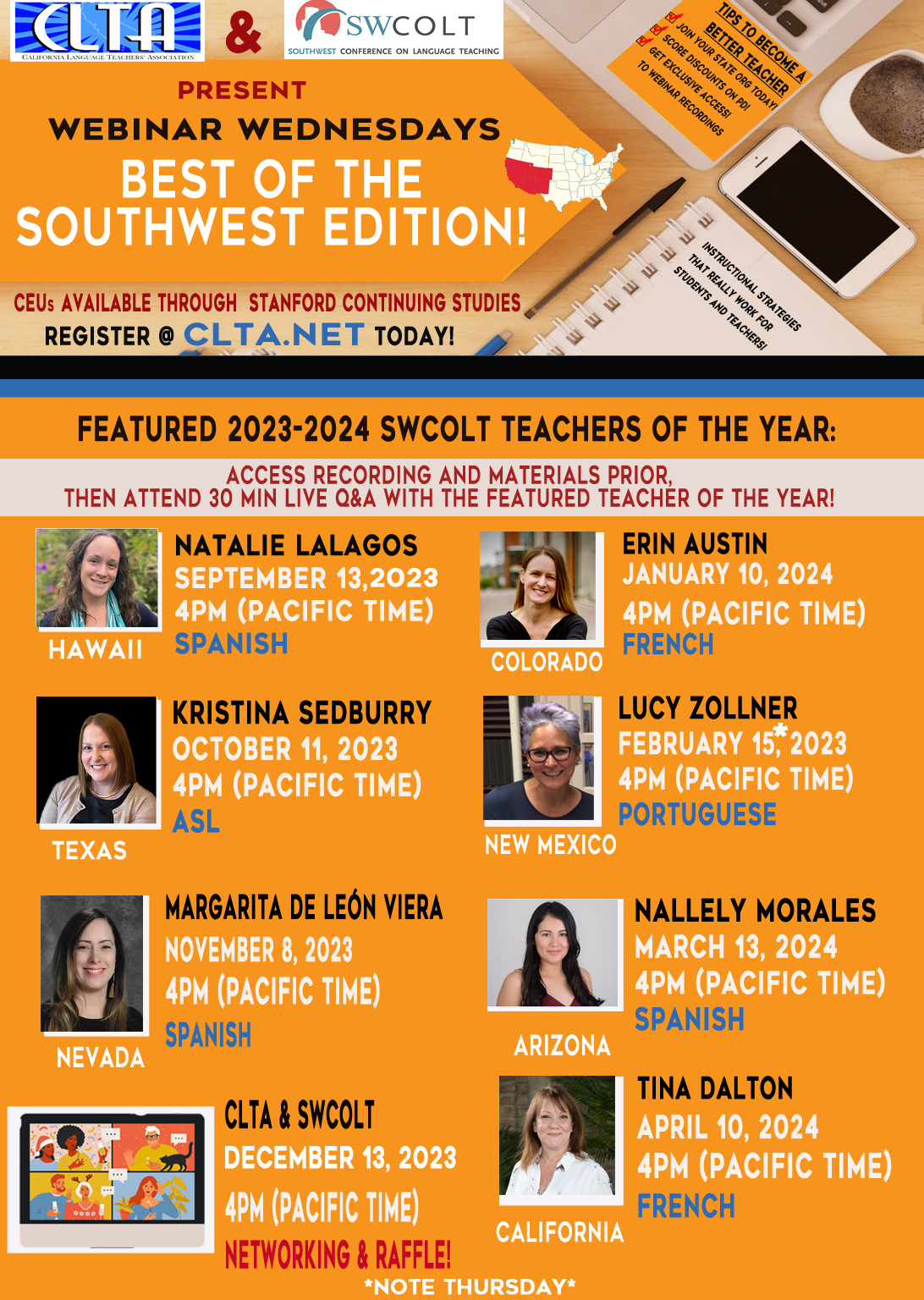 Wednesday Webinars are HERE!
For information check our Webinar page!     Webinars are FREE to members of  CLTA or local State/Regional professional organization.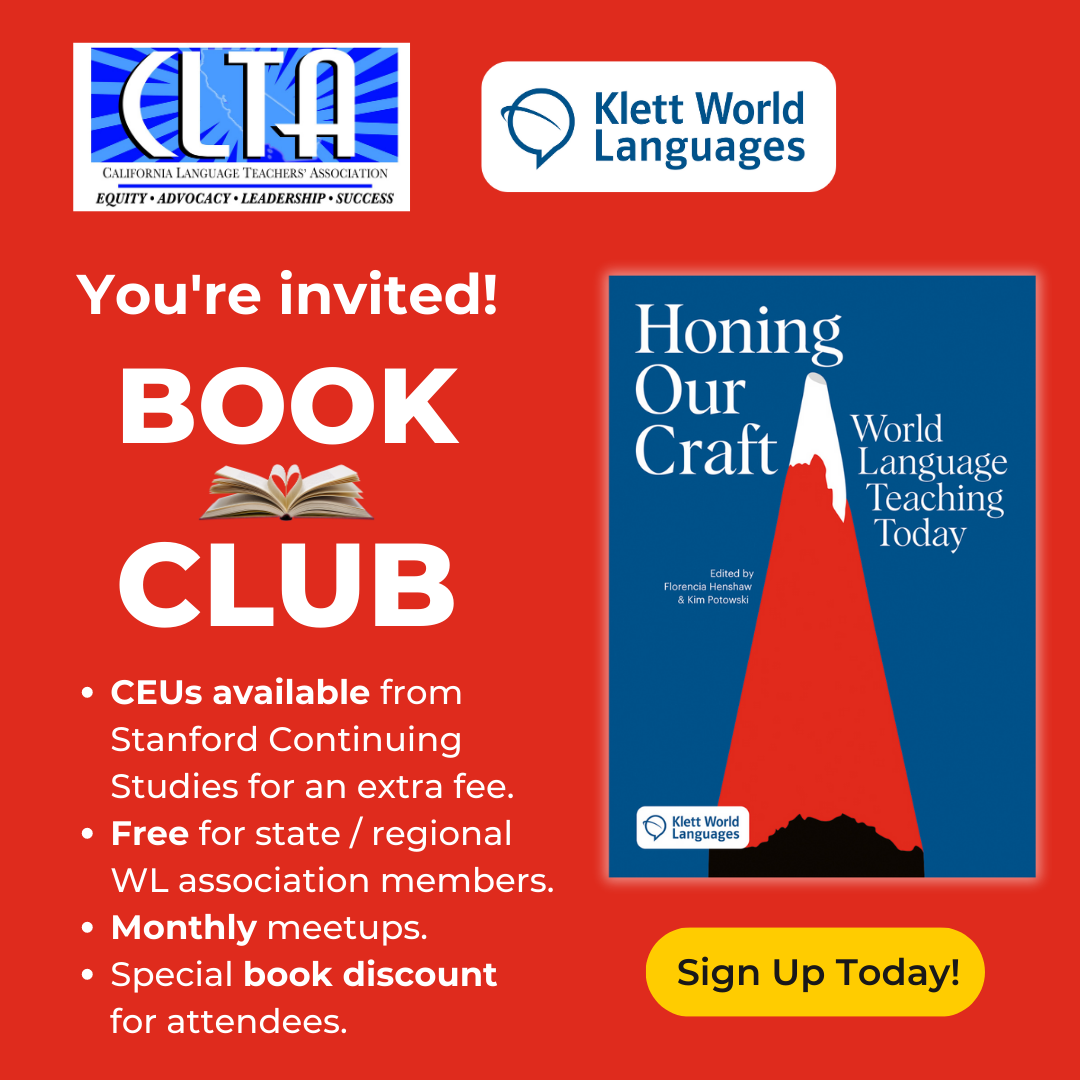 UPCOMING EVENTS & CONFERENCES