California Language Teachers'
Association
Send Your Top Student Abroad On a Scholarship
The CLTA/CIEE Student of the Year award is back! California World Language Teacher's Association Members can now nominate their most dedicated student for a chance to earn a study abroad scholarship and be honored at the 2023 CLTA conference as CLTA-CIEE California Language Student of The Year. The winning student will take home $5,000, valid on any CIEE high school summer abroad Language & Culture program! Two runners-up will also be awarded $2,500 scholarships.

There can only be one Student of the Year, but everybody's a winner! Each student who is nominated and who completes an application will automatically receive a $200 discount on their CIEE high school summer abroad program! Better yet, they will also be considered for a Global Navigator scholarship to be eligible for 10%-100% of total program tuition costs.

Don't miss this unique opportunity to recognize a deserving student and support your students to study abroad!
Not a CLTA Member Yet?
Not a problem!  If you are a world language teacher currently teaching in California, you can become a member in just a few clicks.  The yearly CLTA membership is $25 and gives you access to the best professional network you can find in the state.
2023 CLTA CONFERENCE
March 15-19, 2023 
 Marriott Visalia & Convention Center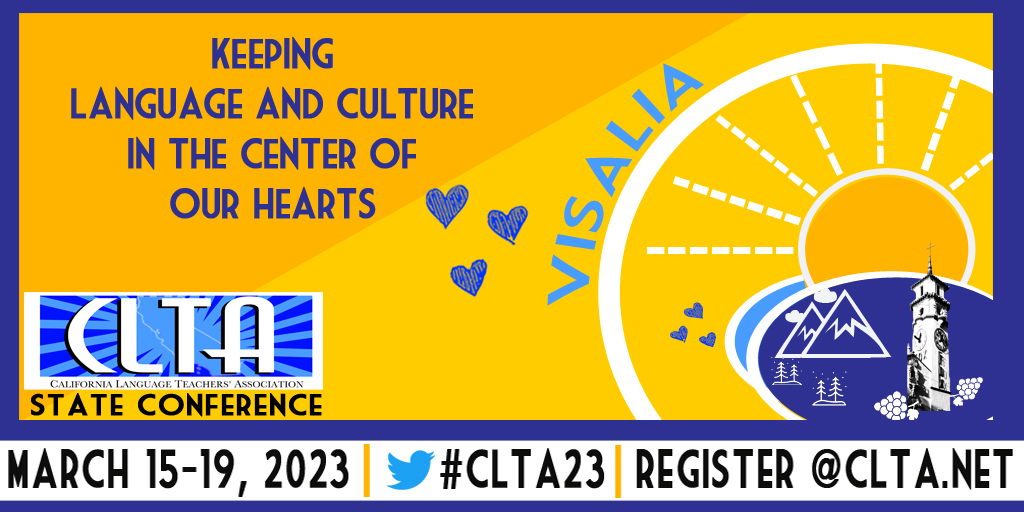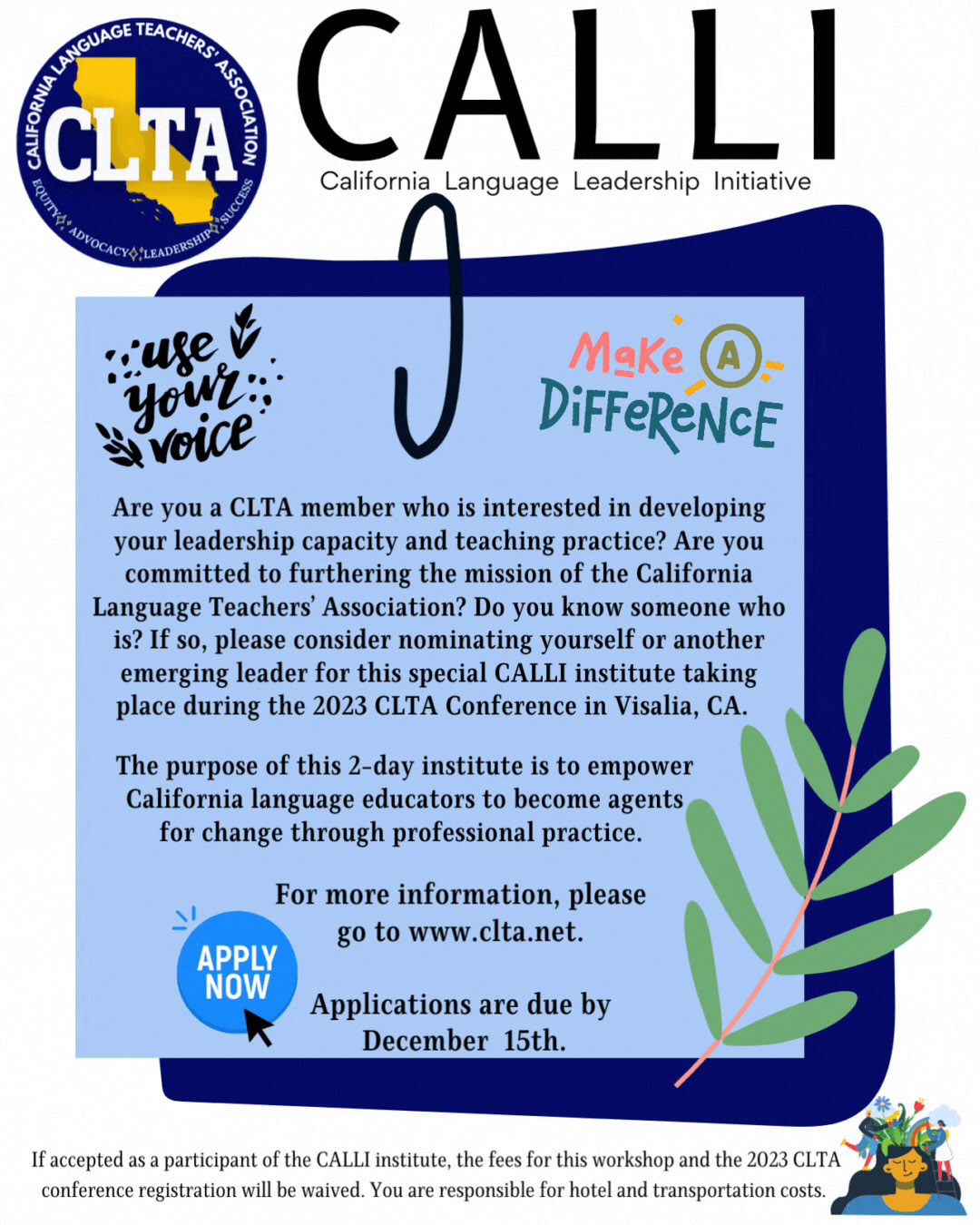 2020 California World Languages Framework
The World Languages Framework for California Public Schools, Kindergarten Through Grade Twelve is now available for download! Please visit the World Languages Framework web page to access the PDF. The content and guidance in the framework support the goals of the World Languages Standards.
UPCOMING EVENTS & CONFERENCES