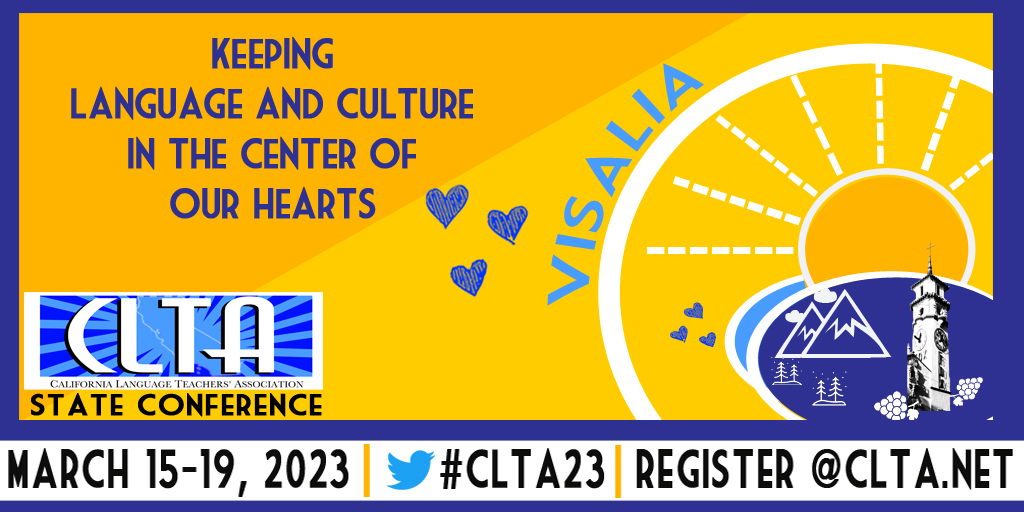 Present at the 2023 Conference in Visalia
Our goal is to have an in-person conference.  The dates are March 15-19.  The theme is Keeping Language and Culture in the Center of Our Hearts.
CLTA gives the presenters of a three-hour workshop a $100.00 honorarium, as well as one free registration without meals.  All pre-conference workshops take place on Thursday & Friday before the conference begins on Saturday, March 18.  For presenters of interest sessions, CLTA offers one free registration without meals. Co-presenters of both workshops and interest sessions do not receive a free registration.
Submit your proposal as soon as possible.
Note that CLTA will follow the CDC & Tulare County recommendations for mask wearing.
If you have any questions about your proposal, send an email to 
THANK YOU FOR SHARING WITH CALIFORNIA TEACHERS