Tina Dalton selected as
CLTA Teacher of the Year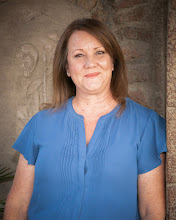 CLTA is thrilled to announce that Tina Dalton, has been selected as the 2024 Teacher of the Year. Tina, has taught French I-IV & AP for the past 30 years in the Kern High School District in Bakersfield, California.
Tina received her B.A. in French as well as her M.A. in Education, Curriculum and Instruction from California State University, Bakersfield.  In addition, she spent a year at the Université de Provence, Aix-en-Provence, France.
In 2020 Tina was awarded CLTA's Outstanding Teacher Leader Award.  In 2001 Tina was CLTA's California Foreign Language Teacher of the Year and received a Commendation for Excellence in Teaching by the Board of Directors for Kern High School District. 
Tina's speech at the Town all Meeting at Summer Seminar 2023 exemplifies how she has earned her recognition.  Tina stated in part:
As educators, we are unable to inspire, excite and spark curiosity unless we are first nourishing these qualities in ourselves. If we aren't learning new things and growing in our teaching practices, how can we inspire our students to have a passion for learning?
In speaking on how to obtain these qualities, Tina adds:
What "support" do we give ourselves? It is by belonging to professional organizations, attending conferences, and trying new things that I've grown as a teacher. 
To read her full speech click Here!
Currently Tina shares her talents and knowledge as a presenter/ advisor/ facilitator and team Member on various platforms such as: World Languages Curriculum Framework and evaluation Criteria Committee, the French Club and National French Honor Society, and for the Central California World Language Project.  In addition to teaching full-time, Tina has also been the World Languages Facilitator for the Kern High School District since 2017.
Please join everyone at CLTA in congratulating Tina Dalton on this well-deserved achievement. Tina will be representing California at SWCOLT 2024.

California Teachers of the Year
2023        Susan Watson is a Japanese teacher at Long Beach Polytechnic High School since 2009. Long Beach Polytechnic's Japanese program has the distinction of being the biggest Japanese program in the contiguous 48 states, educating over 500 students each year. 
2022       Vicky Xiong-Lor is a lecturer in the department Literacy, early, bilingual, and special education in the Kremen School of Education and Human Development at CSU Fresno, also currently teaches Hmong at both Clovis and Buchanan High Schools.  
2021      Ryan Bosson is a Spanish Teacher in the Del Mar Union School District and former lead member with the Monterey Bay World Language Project. He consults on unit design with an emphasis on global competence. 
2020      Maggie Chen  teaches full-time IB Mandarin Chinese at Granada Hills Charter TK8 Program
2019       Iman Hashem is an instructor of Arabic at CSU Long Beach, CA; Program Director for California World Language Project at Occidental College, Los Angeles, CA; STARTALK consultant, evaluator, and team-leader
2018       Nancy Pérez is a Spanish AP language and AP literature teacher, instructional lead, Club advisor, mentor, and Department Chair at El Diamante High School in Visalia California. She is also the CCWLP Site Director.
2017       Ying Jin teaches Chinese Language and Culture at Cupertino High School, Homestead High School and Fremont High School, all in the Fremont Union High School District in Sunnyvale.
2016       Liz Matchett, Spanish teacher at Henry M. Gunn High School, Palo Alto.
2015       Don Doehla, French teacher at Vintage High School, Napa.
2014       Nicole Naditz, French teacher at Bella Vista High School, Fair Oaks.
2013       Kerstin Helbing, German teacher at Gunn High School, Palo Alto.
2012       Cynthia Leathers, Spanish teacher at Redondo Union High School,  Redondo Beach.
2011        Yo Azama, Japanese teacher at North Salinas High School, Salinas.
2010       Kerstin Helbing, German teacher at Gunn High School, Palo Alto.
2009       Evelyne Charvier-Berman, French professor at El Camino College, Torrance.
2008       Gloria Payette, Spanish teacher at Freedom High School, Oakley.
2007       Jamin Lynch, German teacher at Independence High School,  San Jose.
2006       Christine Lanphere, French teacher at Natomas High School, Natomas.
2005       [No SWCOLT Teacher of the Year competition was held this year.]
2004       Tanya Zaccone, Spanish Teacher at Center High School, Antelope.
Please contact exec-director@clta.net for any changes or additions to this list. Thank you!