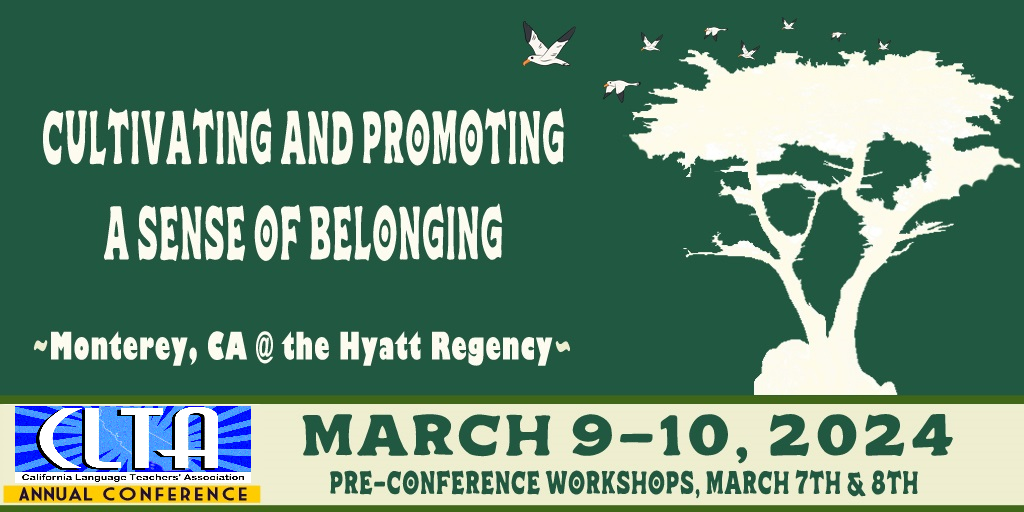 Present at the 2024 Conference in Monterey
DEADLINE TO SUBMIT PROPOSALS eXTENDED
3-hr. Workshops (Thu/Fri) – October 20, 2023 
45-min. Interest Sessions (Sat/Sun) –

October 30, 2023
Deadline for EXHIBITOR PROPOSALS –

December 1, 2023
We are excited to return to the Hyatt Regency for the 2024 CLTA Annual Conference The dates are March 9-10 with the pre-conference Workshops on March 7th-8th.  The theme is Cultivating and Promoting a Sense of Belonging.
CLTA gives the presenters of a three-hour workshop a $100.00 honorarium, as well as one free registration without meals.  All pre-conference workshops take place on Thursday & Friday before the conference begins on Saturday, March 9th.  
For presenters of interest sessions, CLTA offers one free registration without meals. Co-presenters of both workshops and interest sessions do not receive a free registration.
Submit your proposal as soon as possible.
If you have any questions about your proposal, send an email to 
THANK YOU FOR SHARING WITH CALIFORNIA TEACHERS